At Good & Well Supply Co., we're committed to crafting products that are good for you and the planet. It's also important to us to design our products to be as recyclable or reusable as possible. And we just might have outdone ourselves! Learn how our new Horizons candle collection can be enjoyed long after your candle has finished burning!
Most colored candle vessels produced for the candle industry are colored using chemical-filled spray paint sprayed on the surface of clear glass. This treatment means that most candle vessels are not food-safe and can't be used as cute drinking vessels once the candle is gone. Such a shame, right?
We wanted to push back against the industry's short-cuts by designing a candle vessel crafted from food-safe, naturally colored borosilicate glass - our glass vessels contain natural colorants, not a painted surface treatment.
We intentionally chose borosilicate glass for this collection and played with color so that when your candle inevitably runs out, you're left with a beautiful glass vessel that you CAN use as a drinking vessel!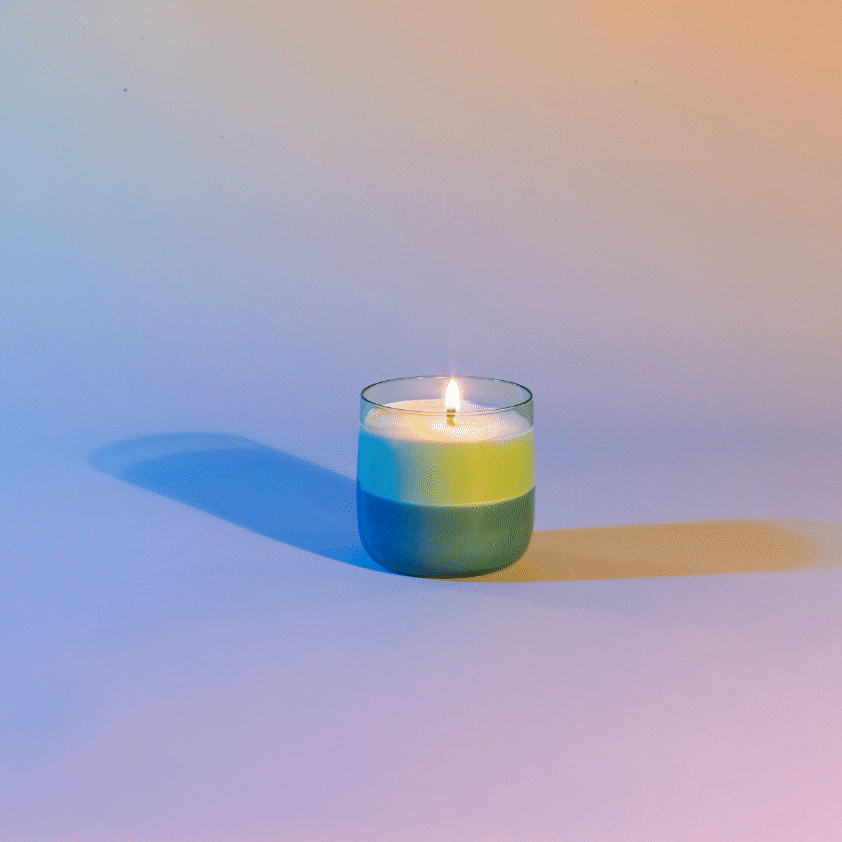 How To Clean Your Vessel
Soy wax is a soft, water-soluble wax so it's easy to remove from your finished candle vessel.
Simply use very hot water and some dish soap to clean out the remaining wax and to remove the metal wick holder.
We don't recommend using boiling water, as that could crack the glass. We also don't recommend heating your vessel in the oven or putting your vessel in the freezer to remove the remaining wax, as our borosilicate glass vessels are delicate.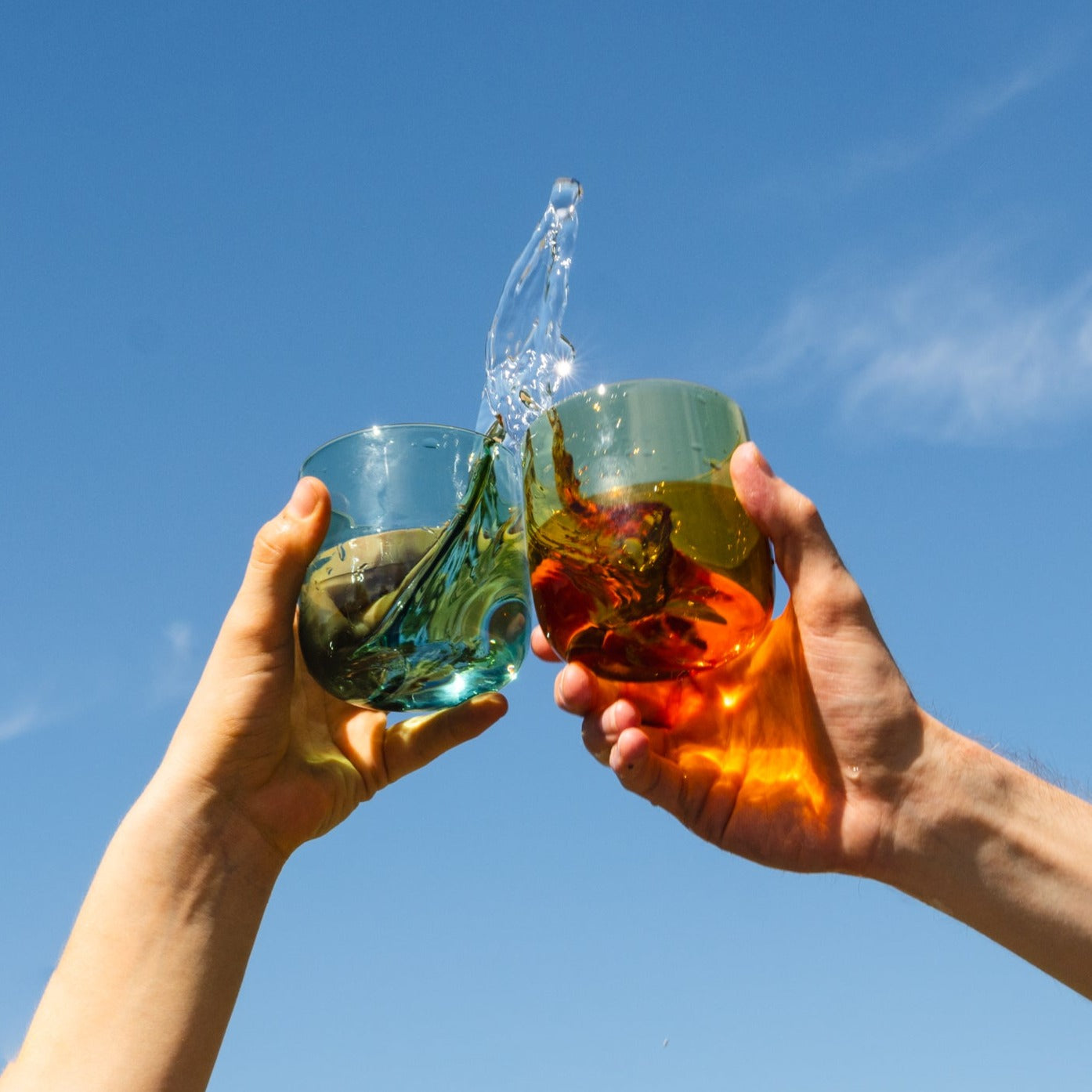 Cheers to sustainability and thoughtful design!