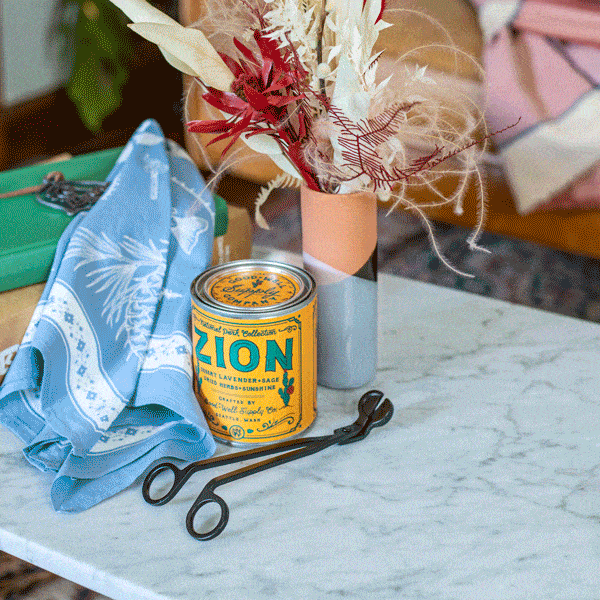 Candle Safety
We want you to get the very most enjoyment and use out of our candles. We take great pride in making them using only the finest quality ingredients and materials available. It is very important that you burn candles responsibly, and we are not responsible for misuse. To ensure their safe use, please follow these guidelines to keep Good & Well candles a bright and beautiful part of your life. We do not recommend pouring off, or otherwise removing wax from a candle if you are experiencing issues with your burn. Please contact customer service at customercare@goodandwellsupplyco.com if you have any quality issues with your candles.
Hot tips for burning candles:
01

Place on a protected, heat-resistant, dry surface, away from anything that can catch fire, and out of reach of children and pets.

02

Never leave burning candles unattended. Keep them within sight at all times.

03

Always burn your candle in a draft-free area. Drafts (ceiling fans, A/C vents, windows, etc.) will make the candle flame flicker and smoke.

04

Do not burn under a shelf, as this will inhibit the amount of oxygen that is getting to the wick of the candle and can cause the candle to not burn properly.

05

Limit length of individual burnings to a maximum of 2 hours. Allow candle to cool before relighting.

06

If smoking occurs, extinguish candle, trim wick, remove trimmings, and relight.

08

Keep the wax pool free of wick trimmings, matches, or any other combustible materials.

09

Teach everyone in the family the rules of safe candle use.

10

Prevent possible heat damage to the counter/surface by discontinuing use when 1/2″ of wax remains. Burning past this point can present a fire hazard.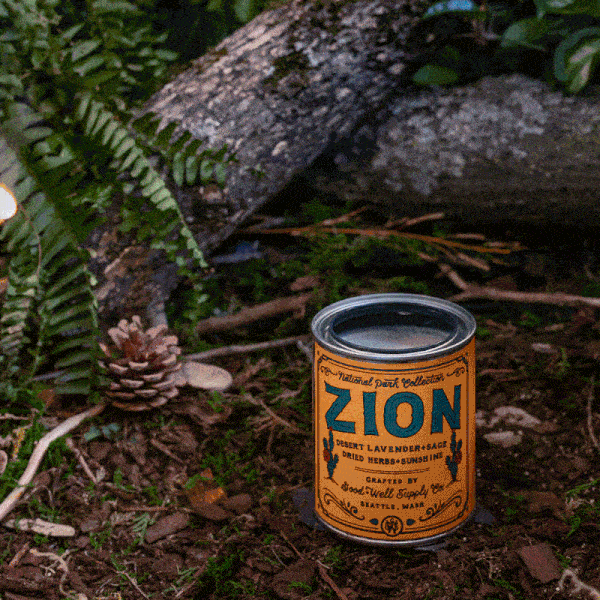 REUSE YOUR CANDLE VESSEL FOR 10% OFF YOUR NEXT PURCHASE!
Did you know? Both our National Park paint tins & apothecary amber glass vessels can be cleaned out and repurposed! Share photos of your repurposed tins by tagging us on Instagram to receive a discount code for your next purchase as a thank you for helping us keep our packaging out of landfills.
Care and Keeping of Your Candle Jar or Tin

01

Extinguish candle before replacing the lid on both glass jar and tin container. It may be hazardous to continuously use the lid to snuff out the candle. It will also cause the trapped smoke to absorb into the melted wax and discolor the candle as well as alter the scent of the candle.

02

Handle glass jar candles with care, as glass containers are fragile. Discontinue use if the glass jar is cracked, chipped or broken.

03

Do not refill with wax. Do not allow the flame to touch the side of the glass jar or tin container. The glass jar and tin container may become hot. Handle carefully.

How to Clean Out Your Jar or Tin For Reuse

01

Once you've finished burning your candle, fill the vessel with hot water and let sit for 5-10 minutes. Note: this step is optional, but it makes the process a lot easier! The hot water will soften the small amount of wax leftover and loosen the wick clip from the base of the vessel.

02

Pour out the water and remove the wick clip(s) from the bottom of the vessel. With step 1, this should be relatively easy. It may still take a bit of picking to remove it.

03

Once the wick clip(s) are removed, begin cleaning the vessel. Our soy wax is 100% water soluble; simply use warm water and soap to thoroughly clean the inside of your vessel. Note: if you are planning on recycling your vessel, it must be completely cleaned and the label removed.